I usually write about Lyme Disease, however today I would like to write for a few dear friends of mine – because that is all I can do from distance.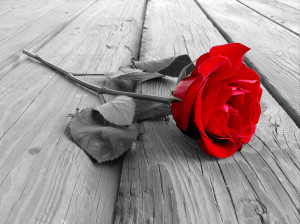 When my maternal grandfather passed away I was thousands of miles away and a year later when my paternal grandmother passed away I was again thousands of miles away. The worst part was it had been years, since I had last saw them and they have not even met my youngest ones. I didn't even make it to either one of theirs funeral, so I never got a closure.
Losing someone never gets easier. Never. There aren't any words that can be said to take the pain away. There are only emotions to be shared and I want to share my emotions with you all today.
Candie, I am so sorry you lost a piece of you and that piece cannot be replaced. You were far away and having a little one made it even harder for you. At the same time despite the distance, I am happy you were able to make it to DC in time. I think your mama waited for you, so you can all say your goodbyes to her. That is what my grandfather did – he waited for my mother to get there.  Marc, it has been a rough road for you as well. Same as Candie with a little one and the commute back and forth to the hospital. You are a good son and I know your mother was very proud of you. It was not easy. I know it wasn't. Feeling helpless is never easy, when it comes to health. My mother went through the same thing with my grandfather.
Monique and Nichole, I am so sorry after losing your grandmother a while back, today you lost another piece out of your lives. Like I said it doesn't get any easier. The hurt is the same.  For you both I want to remind you that God was planning to call her, but He waited until she has attended your brother's wedding. I am so glad your most recent memory of her is of a beautiful family gathering of celebration.
I pray God gives all four of you and your families strength. My mom has told me that it was just leaves falling off of trees. I didn't understand it back then. Years later thinking about it, yes it really is. You didn't lose them. You sent them off to their next calling.
I love you all. Stay strong.